How To Get Airport Taxi And Other Options In Bali
Bali, although visited by many foreign tourists, apparently also many people who doubted its public transport facilities. The cause is in Bali there are no trains, public buses are also rare, so the most common solution taken by tourists is to rent a private vehicle. If you are busy usually car rental, if alone or just two, motorcycle rental. But, if you just arrived in Bali, especially at Ngurah Rai Airport, there is no direct car or motorcycle rental available at the airport. Then what's the solution?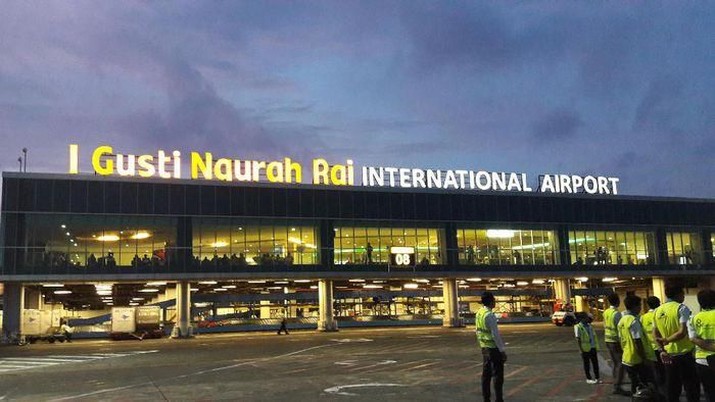 Private Car
This is the easiest solution. Why? When you arrive at the airport, you just need to order an airport taxi at Traveloka, enter your destination, search, and there will be several solutions to reach your destination. But like I said before, there are no trains in Bali, so the only ones that appear are definitely the 'Private Car'.
Aside from its simplicity, it also does not have a schedule. So whenever you arrive at Ngurah Rai Airport, whether you want to be blind in the morning, in broad daylight, or in the middle of the night, it's always available. But remember, for booking this facility, a maximum of 3 hours before the pickup schedule. So it's better you order right before departure from the previous airport.
Trans Sarbagita Bus
If your destination is in the area of Nusa Dua, Batubulan, or Tabanan, the Trans Sarbagita bus can be a solution. Why? It's clear, because these 3 places are Trans Sarbagita bus routes, and the second because the price is very affordable. Imagine, the money you need to get out to use this bus is only 3,500 Rupiah to 7,000 Rupiah per route.
So if you plan to make this bus, when you arrive at the airport, you just have to wait for this bus in the corridor for domestic and international arrivals. To use this bus, you must adjust the bus departure schedule. I don't memorize the schedule, but according to the official news, I can explain it like this:
Trans Sarbagita bus departure schedule Airport route - Nusa Dua: 09.15, 13.15 and 17.15 Middle Indonesian Time| Rates: IDR 3,500
Trans Sarbagita bus departure schedule Airport - Batubulan route: 11.00, 15.00 and 19.00 Middle Indonesian Time| Rates: IDR 3,500
Trans Sarbagita bus departure schedule Airport - Tabanan route: this one has not met the schedule | Price: IDR 7,000
Taxi
It is publicly known that any airport must have taxi as official transport. And for Ngurah Rai Airport, according to the official website, the vendor's name for the official taxi is Kokapura. The fare is using a meter, with a minimum tariff of Rp. 90,000.
If this taxi, like a private car, is available 24 hours. You can just register at the counter later. At both the domestic and international arrival terminals. After the list, just wait for the taxi to pick up.